Hello happy Crosscode Forums, im Celio Hogane, some of you might know me from the chat of the Crosscode Weekly streams, some don't (You there, Watch the Stream on Twitch! Is the funniest thing ever!)
Anyway, you guys surelly will ask "Who is The Twitcher?"
The thing is, recently this month of february i started making mini icons of the characters, resembling the one in the minimap in crosscode, as you can see in
this link
(Lea wasn't made by me for... obvius reasons)
So anyway, this february 29 in the stream, instead of deciding myself wich character should have done, i decided to make a poll, adding some of the characters already know, but there was no Hexacast on the list, so i decided to put "Random Hexacast", But that sounded pretty boring just as "A random Hexacast", so i decided to call it "The Twitch Original Character Hexacast",Surprisingly enough, the Hexacast ended being voted (Suck it Shizuka!) So i started making Polls for deciding how it should have looked, Deciding the gender (Female), the name (The Twitcher won, but since it was a nickname i saved the second place as Real name, so she ended with the name of Elisabeth "The Twitcher"), the hair color (White), eye colors (heterocromatic Green and blue), the skin tone (Chocolate), if she was going to wear a hod or not (Obviusly yes, she is a Hexacast, come on...) and if she was going to wear a combat skirt (Yes)
As the polls i was making filled in, i was feeling more and more the character, she totally feeled like the right mascot of the Twitch chat, so, first finished the icon, (Here you have it by the way)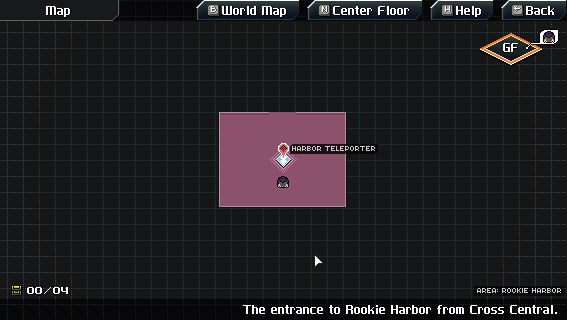 But then i decided "You know what, we had a lot of fun, it was an interactive experience, it was totally a group thing, i should keep going" and, The Twitcher, last minute thing that i added to the poll, had become something the people of the chat like it, and i decided to make it a full sprite.
When the Streaming of Radical fish ended, i started another in wich some of the members joined in the chat to keep going, and it was something fun, something that i started but keeped going, so i decided, i will keep going for a while, let's see how does The Twitcher ends.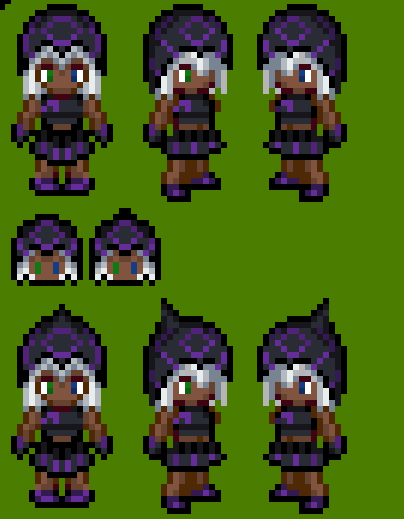 This is the First poll i will make for the forums, the results of the poll will end when i start a second Streaming for her, the question of the poll is:
Spiky Hood or Round hood
?